Any one for a plug plant?
We are a family run business based in Worcestershire in the vale of Evesham, home of the UK market gardener.
The origins of the company date back 3 generations, growing vegetables to sell at the local markets. Over the years we have developed a reputation for supplying quality vegetable and salad plug plants for garden centres across the UK and Ireland. Through heavy investment, hard work and determination we became a sector leader with production peaking at 65 million plug plants a year, grown in specialist germination chambers and greenhouses.
However, gardening is in our blood and we love nothing more than helping our fellow gardeners by providing tried and tested plug plants at competitive prices, which is why we now sell direct to the consumer. If you're interested in growing heritage or modern plants you've come to the right place.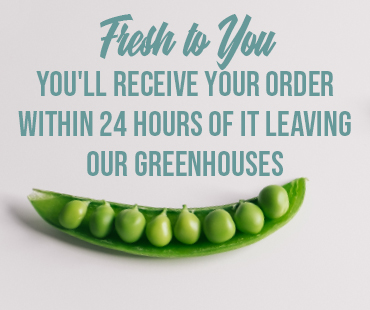 Ebay Review
Thanks very quick delivery. Now look forward to eating them when grown!
Ebay Review
Good quality plants, now transplanted and thriving!
Ebay Review
Absolutely delighted with this. Plugs arrived in excellent condition.
Ebay Review
Fast delivery and packed really well
Blog