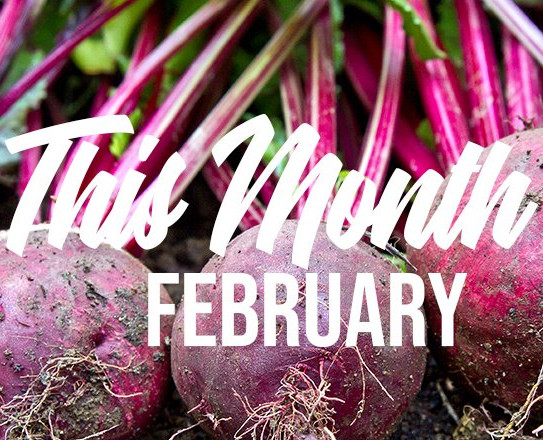 Getting the garden ready for Spring
February is a great time to prepare your garden for Spring. There are plenty of jobs that can be carried out, that will ensure your garden flourishes this year.
When it comes to your vegetable patches, it's a good time to prepare the ground and tackle any repairs from the cold winter months. It's also the perfect time to build raised beds, as this will allow the soil to settle before you begin to grow. If you've already got beds in place - now is the time to clean them out, de-weed and cover prepared soil with plastic sheeting. Covering the soil with plastic sheeting will keep it drier and warmer - ready for planting.
It's a good time to plan what you'd like to grow throughout the year as you have the time to prepare the soil. Soon our plug plants will be available for pre-order, but in the meantime you can browse our ranges,
here
.
If you grow fruits in your garden, there are preparations that can be done to improve the crops throughout the year. Pruning of berry bushes can help to maintain the yield, for the next season. Cutaway weak side shoots and shorten the longer leading shoots, at an angle. Remove any fallen, dead shoots from the ground - cleaning up the soil that the bush sits within. If you have a pear and/or apple tree in your garden, now is the time to give it a final prune. Pruning pear and apple trees in winter ensures a good cycle of fruiting wood.
If you grow outdoor strawberries, you can cover them with a cloche - this would encourage an earlier crop and protect from any more cold snaps.
Got a greenhouse? Give it a good scrub! Sweep out dead leaves, tidy up your pots, plug trays and tools - so you're all set for a productive year ahead.